Break the Cycle: How to Tackle Stress Headaches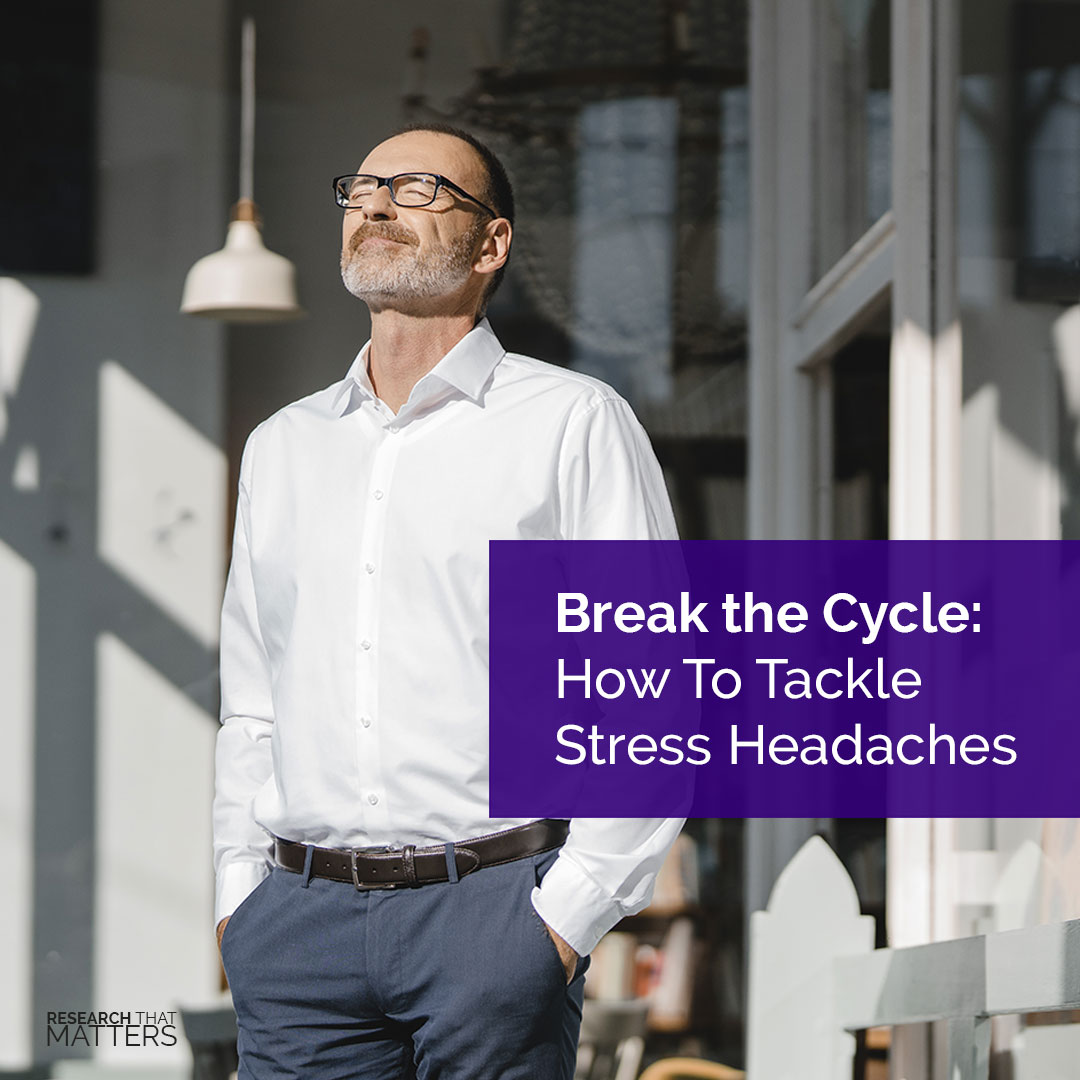 Ready to learn how to break the stress headache cycle once and for all?
Well, if you're looking for chiropractic care for tension headaches in Apple Valley, MN, you're off to a great start!
Read on.
The Bottom Line
How many times have you been "stressed out" just today?
Are you already worried about something you have to tackle at work or an upcoming appointment later this week?
Maybe you have a big work meeting just around the corner.
As the go-to provider of chiropractic care for tension headaches in Apple Valley, MN, we understand why it is that these situations can lead to one very common outcome – stress headaches.
Perhaps you've heard the phrase "that's a headache waiting to happen."
Of course you have – we've all been there!
And if you tend to deal with stress by clenching your jaw or tensing your muscles, you might unknowingly be setting the stage for a headache.
So, what causes this to happen, and how can we break this stress-headache cycle?
Let's explore.
Why it Matters
Long ago, our bodies developed a "fight or flight" response to ensure we could handle physical threats that were all too real in the prehistoric world.
This response causes our heart and breathing rate to increase, blood pressure to rise, and blood flow to our extremities to amplify – all to prepare us for combat or swift escape.
While this instinct is still ingrained in us, the threats we face have, well… significantly changed.
As a result, our bodies often struggle to differentiate between physical danger and psychological stress.
This means that we might react to that big meeting at work with the same internal responses as if we were being pursued by a prehistoric predator!
And how does this connect to headaches, you ask?
Well, if there's one thing to remember about stress, it's this: it can intensify your symptoms when you're unwell.
Stress and headaches are absolutely linked.
Episodic headaches, which occur occasionally, are often triggered by isolated stressful incidents.
Common everyday stressors include anxiety, poor sleep habits, or less than minor life changes.
On the other hand, chronic headaches are typically triggered by persistent daily stress and a lack of regular exercise.
To help you better understand how to break the stress headache cycle, we've compiled a list of our top tips for stress reduction.
This could be your first step towards fewer headaches.
How to Break the Stress Headache Cycle
Exercise Regularly
Engaging in regular physical activity can boost your endorphins, lifting your mood and helping you feel happier.
Moreover, regular exercise can increase your overall energy levels, enabling you to shift your focus away from stressful events or situations.
2. Get Plenty of Sleep
We can't emphasize this enough: quality sleep is key to managing stress and reducing headaches.
Aim for at least 8 hours of sleep each night and maintain a consistent sleep schedule.
Establishing a regular sleep pattern can contribute to your overall well-being.
3. Relax
When it comes to understanding how to break the stress headache cycle, relaxation is more than just a suggestion.
It's important to set aside time specifically for relaxation techniques that can help you stay calm during stressful periods.
Practices like meditation and yoga can help you achieve both physical and mental relaxation, mitigating the onset of stress and consequently, headaches.
4. See a Chiropractor
Keeping your spinal joints moving properly can alleviate the strain on your spine and its supporting muscles.
Chiropractic care can help you relieve pent-up stress in your body and get you feeling better quickly.
Tension headaches are often triggered when neck and scalp muscles become tense or contract, often due to maintaining the same head position for extended periods.
Regular chiropractic care can help correct the physical imbalances that lead to tension headaches, helping you move and feel better.
Next Steps
So, can stress cause headaches? Absolutely.
While there is a very real connection between stress and headaches, rest assured that there are both simple and effective ways to combat this cycle.
When you feel your stress levels starting to creep up, start by taking a moment to practice your favorite relaxation techniques.
And don't forget to prioritize essential preventative self-care like daily exercise, balanced meals, and good sleep hygiene.
And, of course, regular visits to your favorite trusted chiropractic team can make a world of difference.
If you haven't yet tried it and you're ready to explore chiropractic care for tension headaches in Apple Valley, MN, we're here for you!
Our expert team is committed to working with you to keep your body relaxed and moving well.
We'll help you learn how to break the stress headache cycle and get you the care you need so you can enjoy a healthier, happier life.
Science Sources:
https://medlineplus.gov/ency/article/000797.htm
https://www.forbes.com/sites/quora/2018/12/03/how-does-stress-impact-the-body/?sh=3ac0fb427fb3
https://www.minervamedica.it/en/journals/europa-medicophysica/article.php?cod=R33Y2016N04A0447
https://headachejournal.onlinelibrary.wiley.com/doi/10.1111/head.13357